FocusTrack: New Version Available Now
Lighting tracking software's latest version adds a host of new features
8th May 2006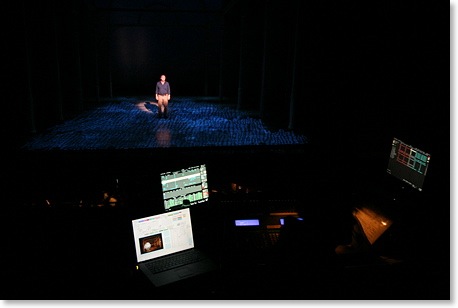 FocusTrack, the database system for tracking and documenting the use of both moving and conventional lights in shows, is now available in a new version - version 1.200, launched on May 8th.
The new version adds a number of new features and refinements to FocusTrack, which has been put to use on numerous high profile shows since its launch in 2005. Many of the new features are based on user feedback from these productions.
Leading the list of new features are improved displays with alternate row shading and with new options to highlight each new set of focus groups, channels or cues. Individual lamp-focuses can be flagged to draw attention to those requiring regular focussing. New 'QuickFind' buttons allow direct access to particular focuses, lights, cues or more. New Photo Shoot and Focus Loop functions make it even easier to step through a rig either photographing focuses or re-focusing the rig, both for moving lights and conventional lights. FocusTrack can now even print CD covers and CD labels!
FocusTrack's handling of cue lists has also been considerably improved. Cue lists imported from Strand lighting consoles are now merged on each import, allowing a lighting designer or programmer to add their own notes to the console cue information, and FocusTrack can show cues that have been created or deleted since the last show import. FocusTrack's cue list display is also improved, with the ability to flag scene change or song cues, and cue lists can now have cue photographs added to give a complete pictorial record of the show. FocusTrack can now also fill in lamp-focus scene and scenery information from the cue list automatically, considerably reducing data entry when notating the focus of a show.
Full details of the new features in FocusTrack 1.200 can be found here, along with a new 'What Is FocusTrack?' section providing an introduction to the software, and a 'Tip of the Week' page for those already using FocusTrack - FocusTrack users include shows such as
Edward Scissorhands
,
My Fair Lady
,
Miss Saigon
,
Billy Elliot
,
Mary Poppins
,
Footloose
and
Oklahoma!
.
FocusTrack can be downloaded from the website; the software will operate in Demo Mode for fourteen days, and the download version now comes complete with a 'mini-show', a sample of data from the current UK tour of
My Fair Lady
, allowing those trying the software to experiment with real show data as quickly as possible.