A Tale of Three Transfers: FocusTrack in New York
FocusTrack assists in the Broadway transfers of three shows
1st September 2008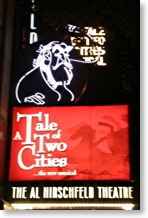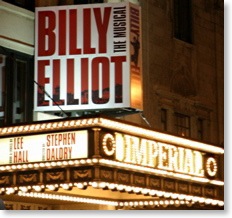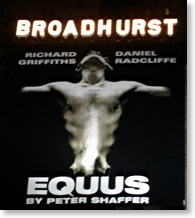 FocusTrack, the production lighting documentation system, is currently helping three shows with their Broadway transfers, all three taking advantage of the system's ability to precisely document the lighting in order to allow its faithful re-creation and then long-term maintenance.
Billy Elliot
, lit by Rick Fisher and programmed by Vic Smerdon, has been using FocusTrack since the show opened in London in 2005. The show is controlled by a Strand 500-series console; FocusTrack imported the show data and generated a list of the focus positions actually used by each light; it then controlled the console to allow a photograph of each lamp focus, together with a written description, to be added. This left the production team with a complete record of the components that make up the show lighting, which has already allowed them to create the Australian production of Billy Elliot, currently running in Sydney. The New York production will preview at the Imperial Theatre from October 1st.
A Tale of Two Cities
, lit by Richard Pilbrow and programmed by Robert Bell, opened in Sarasota, Florida in the autumn of 2007; the show is moving to the Al Hirschfeld Theatre in New York, where it is previewing now and will open on September 18th. Pilbrow started exploring FocusTrack during the show's rehearsals in Sarasota; the system will document the New York production, with the show using beta versions of FocusTrack that can read show data from the Strand Palette console that is controlling the lighting.
Equus
, lit by David Hersey and programmed by Rob Halliday, enjoyed a hugely successful run in London during 2007; the show is now transferring to the Broadhurst Theatre in New York complete with its original stars, Daniel Radcliffe and Richard Griffiths. The show features a core rig of VL3000s, VL3500s, VL5s and Mac700s together with a selection of conventional lights; FocusTrack was used to create a complete record of the show in London, including the precise focus of custom mask gobos aligned to elements of the scenery and the focus of the conventional rig. FocusTrack's ability to show focus positions by lamp, by preset palette or by cue will prove invaluable in re-creating the show on a very tight production schedule; the show previews from September 5th.
These shows join the many others using FocusTrack to maintain the show lighting on long runs, re-create it for new productions or re-focus it on tour, these including
Mary Poppins
in New York and now on tour around the UK,
Miss Saigon
around the world,
Never Forget
in London,
Young Frankenstein
in New York, and the forthcoming US tour of
Frost/Nixon
.
Further information about FocusTrack, including details of productions that have already put it to use, can be found
here
.