Download FocusTrack Utilities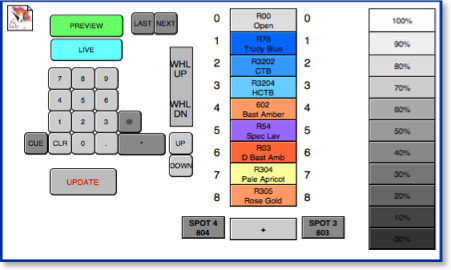 ---
Show Processing / Console Connection

To import Strand showfiles into FocusTrack, they first have to be processed by Strand's Showport program which runs on Windows 95, 98 or XP. Eos users will need the Eos off-line (or a real console!) to export ASCII files; grandMA users will need onPC (or a real console) to export the text files.
•
Download Showport 2.5 from Strand Lighting
•
Download ETC Eos Off-Line Editor for Mac, PC
•
Download grandMA onPC
.
•
Download grandMA2 onPC
.
---
Virtual Keyboard
Virtual Keyboard is a free utility that gives Macintosh users a graphical interface to Strand software (either the off-line editor or remote console software running under VirtualPC, or xConnect).
•
Download Virtual Keyboard Mac OS X
---
Lightwright Automated Actions

These two .zip files contain files allowing you to easily export Lightwright files to RigTrack, and import RigTrack exports into Lightwright. Install them in the 'Automated Actions' folder inside you Lightwright folder. Get to the options under Lightwright's File > Automated menu. There is more information on moving files from Lightwright to RigTrack
here
.
•
Download Lightwright Automated Action file 'Export tp RigTrack v2'
•
Download Lightwright Automated Action file 'Import from RigTrack v2'