Purchase FocusTrack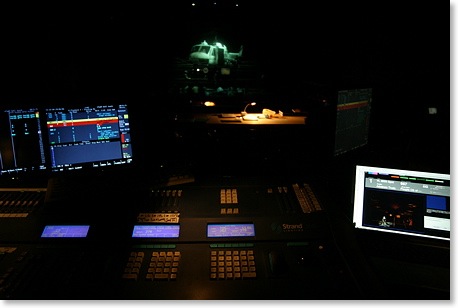 FocusTrack on the Miss Saigon International Tour
You can buy FocusTrack in three flavours, and now at brand new prices:
•
Full:
UKú300 - US$350
buy >
Perfect for the designer or programmer who wants to use FocusTrack on many shows.


•
Single Show:
UKú150 - US$180
buy >
The choice when you're purchasing FocusTrack for use on a single production.


•
Student:
UKú45 - US$55
buy >
For those in full-time education; has an upper limit of 300 lamp-focus records per production.

You can download FocusTrack from the
Download
page.
You can try FocusTrack before you buy; enter 'Demo' as the user name, organisation and registration code and FocusTrack will run in demo mode.
FocusTrack will run in demo mode for 14 days, limits the size of show you can work with and does not allow printing; apart from that, you can try everything!
More information about FocusTrack licensing options
>
And don't forget: we now have a great tool for managing followspots:
SpotTrack...