Congratulations, New York Nominees!
1st May 2012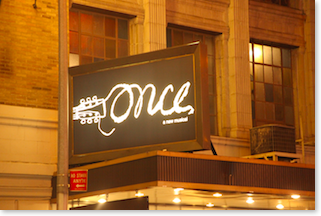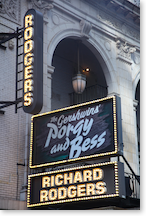 FocusTrack, the tool for keeping award-winning lighting designs in award-winning shape, congratulates this year's Tony Award nominees for Best Lighting Design in New York.
For Best Lighting Design of a Play, the nominated designers this year are Jeff Croiter (for
Peter and the Starcatcher
), Peter Kaczorowski (
The Road to Mecca
), Brian MacDevitt (
Death of a Salesman
) and Kenneth Posner (
Other Desert Cities
). For Best Lighting Design of a Musical, the nominees are Christopher Akerlind (for
The Gershwin's Porgy and Bess
), Natasha Katz (nominated twice, for
Follies
and
Once
) and Hugh Vanstone (for
Ghost the Musical
).
FocusTrack also congratulates the nominees in two other recently announced New York theatre awards - Kevin Adams (for
Carrie
), Neil Austin (
Evita
), David Lander (
One Arm
), Brian MacDevitt (
Salesman
), Kenneth Posner (
Death Takes A Holiday
) and Paul Pyant (
Richard III
) in the Drama Desk Awards, and in the Outer Critics Circle Awards, Neil Austin once again for
Evita
, Donald Holder for
Spider-Man: Turn Off The Dark
, Brian MacDevitt once again for
Salesman
and Hugh Vanstone, again for
Ghost the Musical
.
Of the Tony-nominated shows, three of the four nominated musicals - Porgy and Bess, Follies and Once - used FocusTrack to document their show lighting. Of the other award nominees, both
Carrie
and
Evita
also used FocusTrack. The shows join many other productions in New York (including
Nice Work If You Can Get It
,
Anything Goes
,
Mary Poppins
and
Sister Act
) and around the world that are already using FocusTrack.
Those near Broadway later this month will be able to find out more about FocusTrack at the
Broadway Lighting Master Class
, at which Rob Halliday will be speaking about FocusTrack on May 23rd.
For everyone else, further information, including downloadable trial versions, can be found elsewhere on this website.