FicusTrack
1st April 2009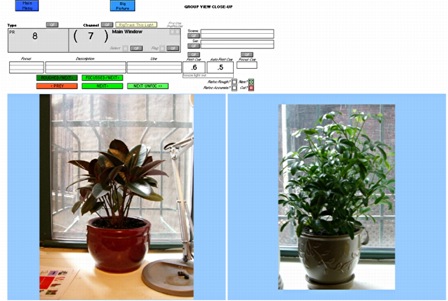 1st April 2009
Presenting FICUSTRACK
New product aimed at touring professionals, from the makers of FocusTrack
The people behind FocusTrack, the popular software package for documenting show lighting, are delighted to announce the launch of only their second ever software package: FicusTrack.
Aimed at those working in the live entertainment business who often spend long periods of time away from home working on new shows or touring, FicusTrack takes the functionality of FocusTrack in an entirely new direction: instead of providing complete tracking and documentation of production lighting, it does the same for entertainment industry professionals collections of plants!
"Managing your plants while being away from home frequently can be quite a challenge," comments a spokesperson from FocusTrack. "You need to remember what you have, what they looked like when you left, how often they need attention - feeding, watering. That information has to be cross-referenced with a list of plant minders or other visitors to your home and the gaps between projects when you get to come home, to ensure that each receives the attention it deserves. It's exactly this kind of work that FicusTrack can help with."
FicusTrack ships with a comprehensive plant library, allowing rapid setup of a plant list with minimal manual data entry, as has always been the goal for documenting show lighting with FocusTrack. The system allows entry of the plant owner's schedule, and a schedule of guests. It can then produce plant paperwork giving detailed care instructions for any visitors who will be asked to water plants, as well as providing alerts of danger periods when plants will suffer from lack of attention for excessive lengths of time.
FicusTrack can also remotely control a camera and, if left running and connected to the internet, can upload or email plant pictures, allowing the owner to see that their plant family is thriving (or schedule an urgent trip home if it is not!). Even if no attention is required, FicusTrack therefore provides a happy reminder of home to those stuck out on the road, as well as a comprehensive documentary record of how the plants look as they grow through all seasons.
Anyone interested in trying FicusTrack is invited to contact the product's manager, Lao Fopril, via the FocusTrack website, www.focustrack.co.uk.
The website also features full details of the FocusTrack lighting documentation system, of interest only to lighting people but available year round rather than just on one very particular day, and with v2.000, compatible with ETC Eos and MA grandMA as well as Strand 500-series consoles, due to appear very soon.
(PS: Happy April 1st....)