FocusTrack Makes Its New York Debut

Moving light tracking software makes its Broadway debut with The Woman In White; also on tour around the US with Oklahoma!
4th November 2005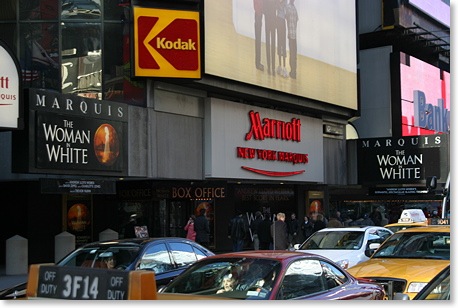 FocusTrack, the new database system for tracking and documenting the use of moving lights for theatrical productions, recently made its Broadway debut with the New York production of Andrew Lloyd Webber's
The Woman in White
. The show is previewing at the Marquis Theatre; its opening night is scheduled for November 17th.
FocusTrack was specified for the production by the show's Lighting Programmer, Vic Smerdon, who had successfully used FocusTrack to document the intricate moving light focuses on the show's London production. For New York, lighting designer Paul Pyant and his associate, David Howe, had adapted and expanded the rig, substituting new types of lights for some of the units used in London; the London FocusTrack allowed the team to match the focuses of the new units as well as providing all of the information needed to refocus the rig in New York.
FocusTrack's RigTrack rig database was then updated with the new rig, and FocusTrack used by Smerdon and the show's US lighting associate, Jared Sayeg, to keep track of the show as it changed and evolved during the show's New York rehearsal period. One the show was nearing completion, every focus used in the show was photographed and updated into FocusTrack to give a complete record of how the moving lights are used, to be used to maintain the show over what promises to be a long and successful run.
Having made its US debut with The Woman in White, FocusTrack can now also be found touring the US, having been used to document the moving lights on the third year of the national tour of
Oklahoma!
, lit by Ted Mather from the original lighting by David Hersey. Now playing split weeks and sometimes even one-night stands, FocusTrack allows the show's lighting team access to rig focus information on a by-light, by-focus or by-cue basis.
The Woman in White
and
Oklahoma!
join the shows already using FocusTrack in the UK, these including
Mary Poppins
,
Guys and Dolls
,
Miss Saigon
,
Billy Elliot
and the new UK tour of
My Fair Lady
.